PlayStation Plus: November Preview
                With the PS4 launching on November 15th, PlayStation Plus members are getting our first two PS4 games added to the Instant Game Collection, with Contrast, and Resogun. Even with the PS4 offerings, the PS3 and PS Vita will both receive high quality games such as Dragon's Dogma: Dark Arisen, and Soul Sacrifice. If you don't have PlayStation Plus already, you will need it on the PS4 to enjoy online multiplayer play and more. The quality of offerings this month are very high, and you will still be playing your PS3 even when the PS4 is released.  The PlayStation Plus free games for November are as follows:
Contrast (PS4): Set in the 1920's, Contrast is a 2D/3D puzzle platformer in which you play as an imaginary friend of a little girl.  Shifting the 3D world into 2D shadows, will help Dawn and Didi, the game's protagonists solve complex puzzles to help solve the mysteries that surround her family's troubled pasts.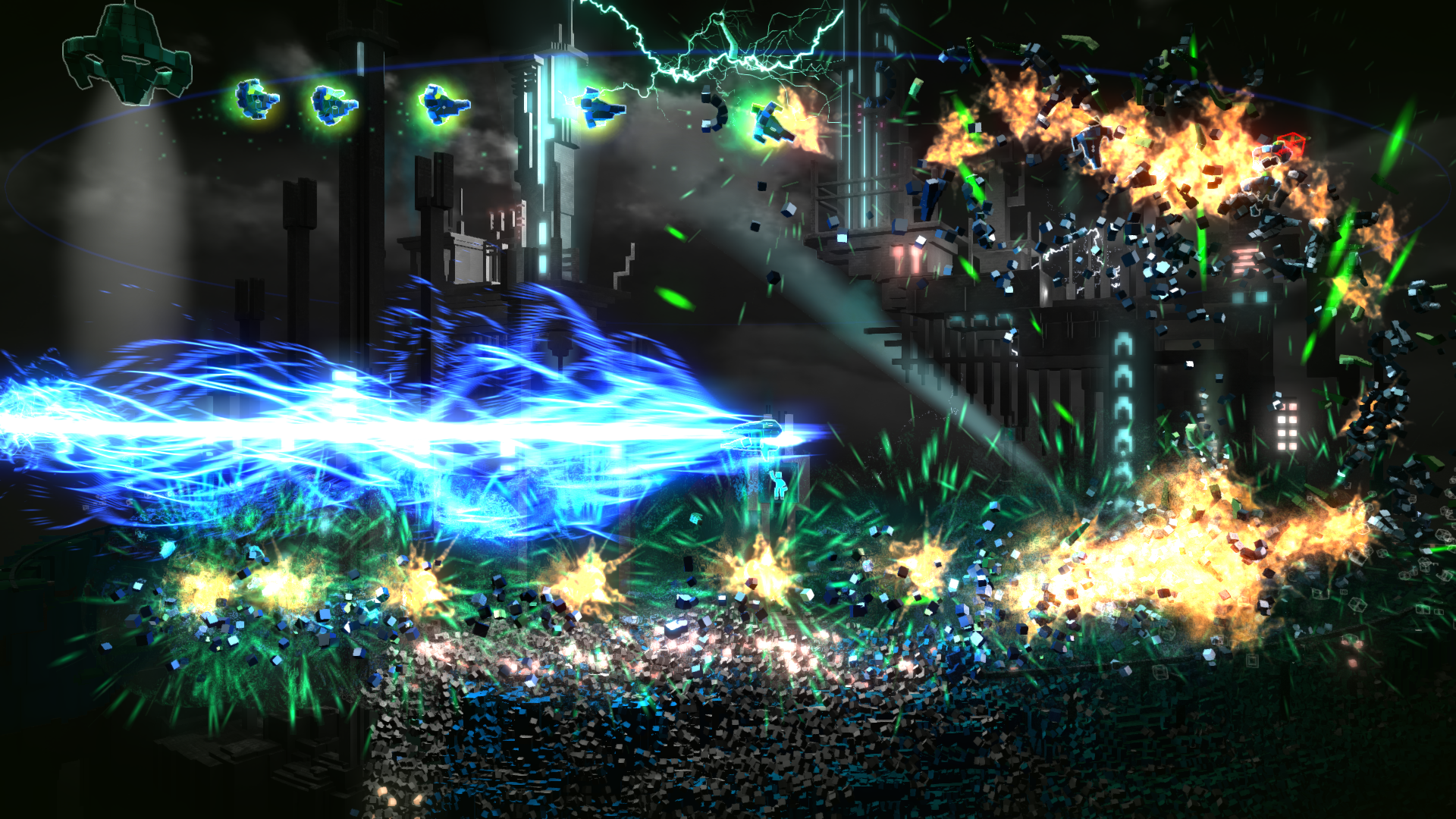 Resogun (PS4): Created by Housemarque, Resogun is the spiritual successor to the Super Stardust series, combining the lasers and bombs of the previous series, into a more fast paced side scrolling shooter. As in Stardust, enemies will be blasted and explosions will be had. It is one of the most anticipated games for the PS4's launch.
ibb & obb (PS3): Released just this past summer, ibb & obb is a cooperative two player game set in a stylized world where the bottom half of the world's gravity is reversed. With this mechanic, ibb and obb are able to walk on both sides of the central horizon. You and a buddy must work together to solve puzzles and complete the levels.
Dragon's Dogma: Dark Arisen (PS3): As an action focused fantasy RPG, this version of Dragon's Dogma is an expansion that includes the full game, of the positively reviewed game in 2012. Dragon's Dogma: Dark Arisen, developed by Capcom, most resembles the Breath of Fire and Monster Hunter series. If you are looking to sink a lot of time into an RPG, this one will do you justice.
Binary Domain (PS3): Created by the creator of the Yakuza series, Binary Domain is a fast paced 3rd person cover based shooter, in which you lead a team known as the Rust Crew to fight and defend humanity against a hoard of robots. The game features interesting squad mechanics, such as your squad members refusing to help you if they disagree with your orders.
Oddworld: Strangers Wrath (PS Vita): In a western styled wasteland filled with outlaws, you play as Stranger, a bounty hunter on a mission to capture said outlaws and collect bounties. Strangers Wrath is an HD version of the 2005 original Xbox game, with PS Vita specific controls, and a native screen resolution for a natural Vita experience.
Soul Sacrifice (PS Vita): Developed by Megaman creator Keiji Inafune, you play as a slave, who has been captured by an evil sorcerer known as Magusar. By fighting monsters and completing Phantom Quests, the goal is to gain enough experience and power to defeat the evil sorcerer. This action adventure game was developed specifically for PS Vita, and received generally positive reviews when it was released earlier this year.
Source (via.PlaystationBlog)
Tags: Binary Domain, Contrast, Dragon's Dogma, Oddworld, playstation plus, PS VITA, PS3, ps4, Resogun